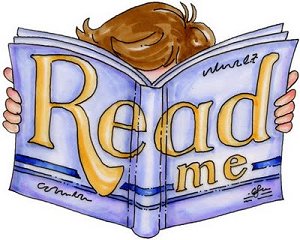 Serpent Wizard by Margaret Weis and Tracy Hickman
Rated 5 out of 5
"Amazing book, well put together world full of interesting concepts and well explained dimensions. The whole series is just fantastic." – Brandon, Library Reader
---
Borderline (an Anna Pigeon novel) by Nevada Barr
A skillful blend of sticky border issues includes marital strife and politics in this exciting 15th novel from Barr.  The novel's main character is National Park Service ranger Anna Pigeon.  Anna is still suffering from post-traumatic stress disorder she suffered in 2008's Winter Study.  She and her sheriff husband take a delayed honeymoon river rafting in Texas's Big Bend National Park.  The Rio Grande reveals a number of surprises, including a stranded cow and, more disturbingly, a dying pregnant woman caught in a "strainer" in the big river.  Fortunately, the resourceful Anna is able to perform a C-section.  Will she save the mother and baby?  Things get even more serious after a sniper kills  a fellow rafter.  Meanwhile, at Big Bend's Chisos Mountain Lodge, Houston mayor Judith Pierson announces she's running for governor, but how to keep her cheating husband in line?  Who can Anna trust?  Characters you care about.  Action, mystery and drama.  The vivid Texas backdrop lends color.   Available at the library in book and audio formats.   It slows a bit in the middle, but the action in the first and last thirds make it well worth the read.  The audio book is especially fun with reader Barbara Rosenblat!  Recommended by library director.
The Last Patriot by Brad Thor
From Amazon.com:  "Brad Thor, master of suspense and New York Times bestselling author of The First Commandment, returns with his highest-voltage thriller to date. In a pulse-pounding, adrenaline-charged tour de force, Navy SEAL turned covert Homeland Security operative Scot Harvath must race to locate an ancient secret that has the power to stop militant Islam dead in its tracks."     If you enjoyed "National Treasure" you will enjoy this one.  – Linda, Library Director
1812: The War of 1812 by David Nevin
Review from Amazon.com "Six main people make up the fabric of this novel: Pres. James and Dolly Madison are in Washington, D.C., running the country and throwing Dolley's famous political balls. The excitement as Dolley runs from the burning White House is tangible. Next, is Andrew and Rachel Jackson, first at home in Nashville, TN, and then with Andrew on the war front. First, he battles the Seminole Indians in Florida and eventually takes on the British in New Orleans. Finally, Winfield Scott leads his troops in amazing land victories while getting occasional visits from his Washington girlfriend, the daughter of a newspaper magnate and the only main fictional character in the novel."    One of my favorites. – Linda, Library Director
"These are some of my picks for good reads.  I hope you will try them and let me know what you think." – Linda, Library Director
More recommendations will be coming soon!